Today was a blast! It was week 2 of teaching Mrs. S's AM kingergarten class, and the children were bright and beautiful and wiggly: perfect for music time!
I never follow my lesson plan exactly, but today was pretty close. We didn't get the name song made last week (I had to teach a 20 minute lesson, so I saved that until this week). After I reviewed the ascending and descending Solfa major scale on the bells with them singing, and then I put the notes up on the board to show the change in pitch. The resulting image looked like a "mountain," I pointed out, so we stood up and "hiked" up the mountain by marching in place, singing up and down the scale as I pointed to each note. Then we "ran" back up and down. It was a nice movement to music in the middle of the exercise.
(The only challenge about moving to music is that the children can sometimes be wigglier at the end than when you start, so it kind of has to be used with that in mind.)
One little girl asked when we are going to write our own songs? "Soon!" I told her, but we were going to write our own song right then with our names. I showed them a piece of sheet music that had lyrics, and how the notes on that music were just black, whereas ours were colored(!) (More fun!) and how the lyrics were written in a line below the notes. Then I got out Mr. Owl and we sang "Whoooo are you?" a couple of times and then started writing the children's names under the notes. I told them which note they were so that after we sang it once, I had them pop up and sing their name when we got to their note. By the end of the song, everyone was standing.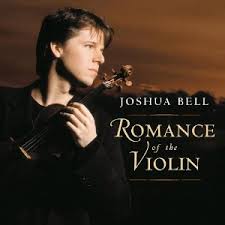 After doing the name song, in which I started learning their names, we moved to "I Got Rhythm" played by Joshua Bell (album: Romance of the Violin). We contrasted that with "Nocturne," (from the same album) and discussed which song was slower and which was faster, and how one was kind of chipper and upbeat and the other slower. We did a little ballet to "Nocturne." I just go with the movement–whatever seems appropriate. We have a good time.
Then we talked about what music is. One child said, "A note!" I agreed and said that we did that earlier when we put notes up on the board to create our song. "Notes all together makes music! But what makes the sound of each note? How do we hear sound?" Then I explained using the visual that I had put up on the board. We repeated "Sound is vibrations that travel to my ear that sends a message to my brain to tell me what I hear" several times until they could almost say it without my help.
I showed them the little wave demonstration from the OMSI online exhibit where you can click on a circle to make a sound and waves emanate out from the circle. I didn't have time to do the rubber band or pebble dropped in a bowl of water. (I'll save that for next time!)
We had a little impromptu addition to our lesson somewhere in all of this. I told them I wanted to teach them a song ("My Grandma Has a Green Thumb"), and somehow we segued to what a "solo" and a "performance" are. So I told them what a solo is, demonstrated briefly, and explained what audience manners are when someone performs: "You have to sit quietly with your lips zipped and your eyes on the performer. Then, at the end of the solo, you give wild applause, and the performer bows." We had a little girl volunteer to sing a solo for us. She announced her piece: "You are my sunshine"  and proceeded to sing it beautifully! We gave her an enthusiastic round of applause, and she bowed, just like I had demonstrated. It was terrific! I love spontaneously delightful moments like that!
I taught the children the "Green Thumb" song quickly, sang "Adios Amigos" twice, and said goodbye.
I might have some videos to share along with this post. If you are interested, check back later!