Here are the songs that you should listen to, write down first in Solfa and then in rhythm notation. The answers are here.
The EXAMPLE looks and sounds like this:
d            m          f           m
d     m     f    m   dm  fm d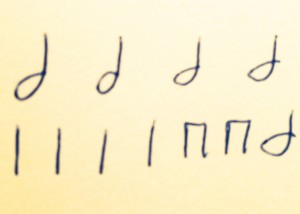 Here are the rest to notate in Solfa and rhythm:
1.
2. 
3.
4.